Posted:
09 Aug 2010 07:00 AM PDT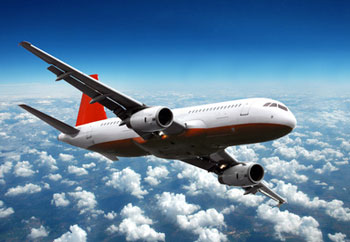 We get a lot of questions from curious travelers about whether they can craft on airplanes.
According to the TSA
, knitting and crocheting is allowed on domestic US flights. Keep in mind that blunt scissors under 4 inches are permitted, but circular thread cutters are
not
allowed. As an alternative to scissors, you can bring nail clippers (as long as they don't have a blade) to cut your yarn.
Keep in mind, however, that TSA officials make the final call on whether you will be allowed to take your crafting on board. Just in case, it's helpful to carry a printed copy of the TSA's current rule on knitting needles and crochet hooks, available
here
. If you have a smartphone, you can access the TSA mobile website at
www.tsa.gov/mobile
, where you can quickly find current TSA rules through the "Can I Bring?" function. In case the TSA official will not allow you to carry your crafting supplies on board, bring a self-addressed stamped envelope with you. Many officials will allow you to mail the supplies instead of confiscating them.
If you live outside of the US or are traveling internationally, keep in mind that each country has its own individual security agency with unique regulations. Check with that agency to ensure that your tools may be used on their flights. Happy travels!